DANCER • CHOREOGRAPHER • DANCETEACHER •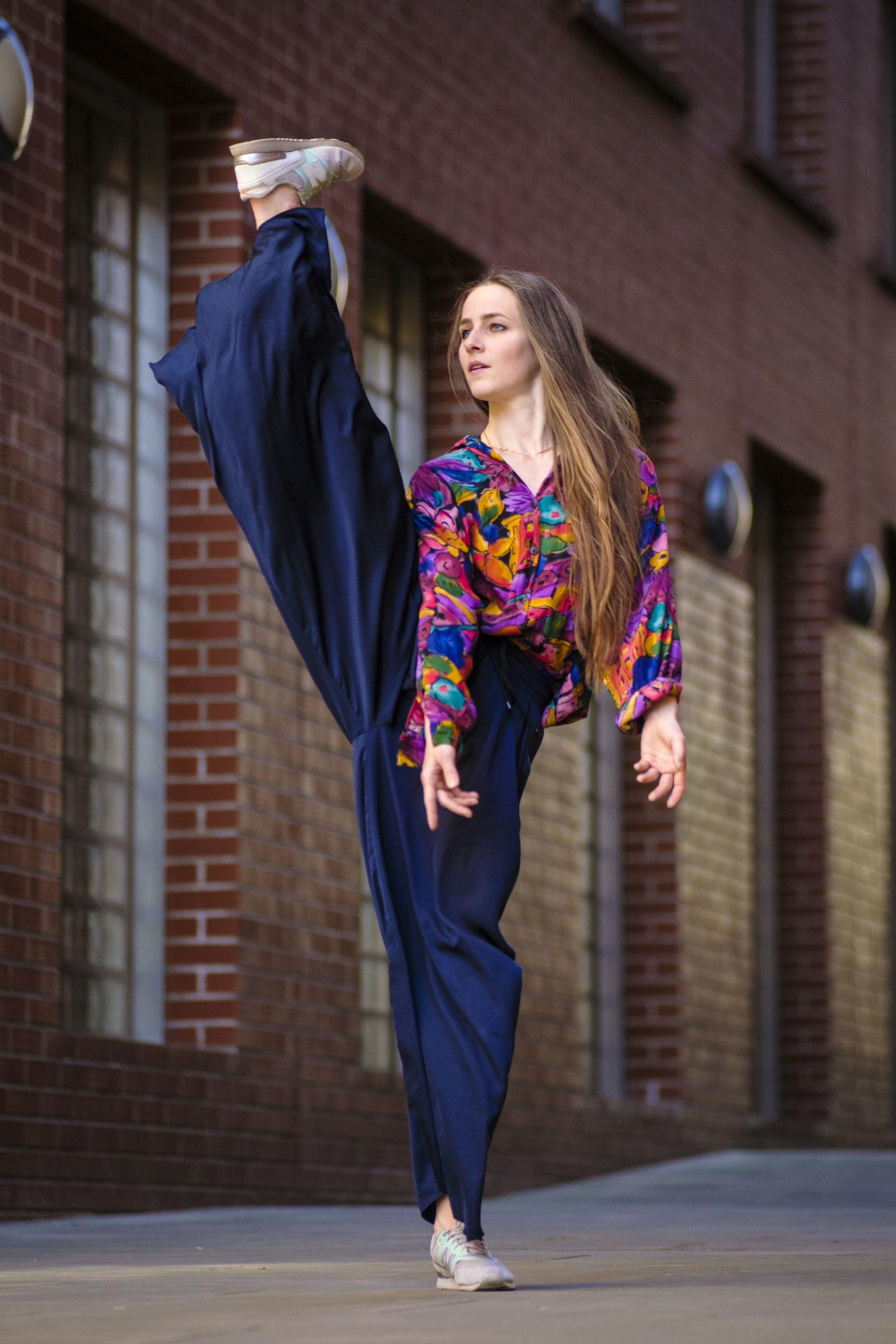 Vocational training as professional stage dancer at the dance academy balance1, Berlin
Bachelor of Arts "Contemporary Dance Education" at the Music and Arts University of the City of Vienna (MUK)
Choreography and dancer at Impulstanz Festival 2021 in Vienna
Guest performance at Festival nové generace in Prague, 2019
Choreografic assistance for Volker Eisenach at "Harmony Shanghai" in Shanghai, 2018
Choreographic assistance for the Berliner Philharmoniker's family Christmas concert "Winter Drummerland", 2018
Dancer in the music video "Pop" by Yokohomo
"Dance is the hidden language of the soul, of the body." -Martha Graham
Dance is one of the most vivid art forms of all. It is exciting and gives me great pleasure to take on new challenges in dance, as well as to find my individual expression of movement again and again.
My style: With roots in Classical Dance, strengthened by Modern Dance, spiced up by Urban Styles, my expression in Contemporary Dance evolves.
"Große Kunst ist ein Ausdruck eines Abenteuers der Seele, das man in eine Form gibt." - Gertrud Bodenwieser
For me, the focus is on the impact of the danced choreography on the audience.
The dancing body conveys feelings. A dance piece appeals to all the senses and should enable a powerful experience.
I enjoy working choreographically also in an interdisciplinary way in cooperation with artists and cultural practitioners from other genres.
"Dance form is logical, but it is all in the realm of feeling, sensitivity and imagination." - Doris Humphrey
Through dance we can express what we cannot find words for, with whatever style suits us best.
I teach the following styles:
Contemporary Dance
Modern Dance
Improvisation
Contemporary Ballet
Physical training
In addition to dance technique, it is important to me to bring joy in movement and individual artistic expression. The classes are clearly structured and dynamic. Attention is paid to a good atmosphere and appreciative interaction.
My teaching offers are suitable for beginners of all ages as well as for advanced and professional dancers.
Tänzerin • Choreografin • Tanzpädagogin